Orthopedic Products for PCD Pharma Franchise – Texas Pharmaceutical is one of the leading orthopedic companies which are engaged in the development, manufacturing and marketing of quality finished orthopedic products for Indian markets. We have been providing the top class services and products for years now which have made us in the top 10 companies of Pharma franchise in India. Our company is introducing the market with the widest range of pharmaceutical orthopedic products to help people suffering from any orthopedic problems in their life. By looking at the increasing number of orthopedic problems we are now providing our Orthopedic Products for the PCD Pharma Franchise.
Orthopedic problems are the musculoskeletal system problems that are normally found in bones, joints, ligaments, tendons, and muscles that are the seasonal parts of our body which are used in everyday life movement. The lifestyles we are living in today's generation have raised many health issues which also include orthopedic problems in our body. Almost half of the country is suffering from joint pains and back pains which are increasing due to the living style of today's era. Texas pharmaceutical the ISO certified company and we have decided to take this issue seriously by providing our Orthopedic Products for PCD Pharma Franchise in all over India.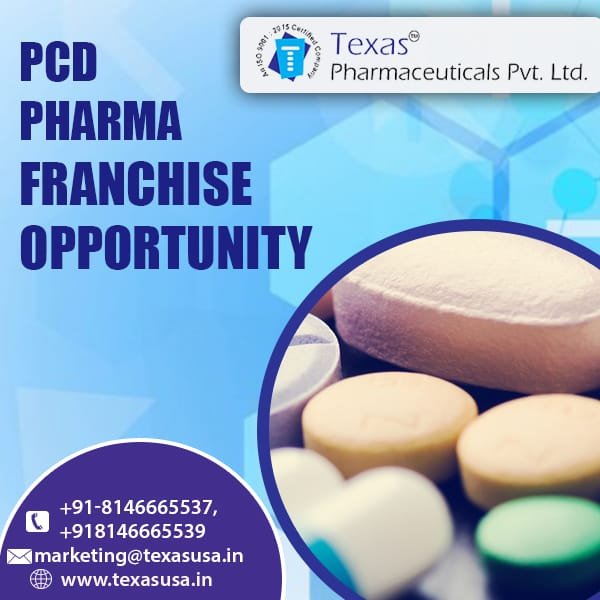 Our company is looking forward to helping people to have a healthy and fit life by providing top-class services and business opportunity for all the people who are seeking for orthopedic PCD Pharma franchise in their locality. For any information and guidance on orthopedic products or career opportunity you can call a representative at call us at 91-8146665537 or +91-8146665539 or drop an email too – marketing@texasusa.in.
Scope of Orthopedic PCD Pharma franchise
If you are looking for a perfect business opportunity in your life then the PCD Pharma franchise is the road you should go for. PCD Pharma franchise holds a lot of scope as almost every third person in our country is suffering from orthopedic problems which are just increasing the time. Half of the country is getting too indulge in life, which leading to a lack of proper exercises or yoga which is the main reason for several orthopedic problems for them. Starting your own PCD franchise will give you many advantages which include,
More demand for your product in the market.
Affordable investment for the business.

 

The trade offers sensible growth and growth for probabilities.

 

Monopoly rights are easily available.
Products Available for Orthopedic PCD Pharma Franchise
Orthopedic products help in treating bones and joints pain which most of the people are experiencing in their life. By using the right products you can feel improvement in your condition by getting back in your life track. Texas pharmaceutical is providing you with the top-class quality orthopedic range of products for the PCD Pharma franchise all over the nation. All of the products are manufactured under certified manufacturing units with the supervision of medical experts to ensure the quality of the products. Some of the top range of orthopedic products includes,
·         Tablets
·         Capsules
·         Soft gel
·         Creams
·         Syrups
·         Spray
·         Sachet, etc
Texas Pharmaceutical for Orthopedic Product PCD Pharma Franchise
Texas pharmaceutical is one of the established brand names in the pharmaceutical industry which have been supplying their orthopedic products from a long time. Our company works in an eco-friendly and hygienic environment to ensure the quality of the products we are supplying. Our company is counted in the top 10 pharmaceutical companies because of the customer support we have achieved. We provide our clients with amazing benefits.
·         Quality of products
·         On-time delivery with amazing packaging
·         Pocket-friendly investments
·         Transparency of our work
Career Opportunity by Texas Pharmaceutical
Our company is providing career opportunities for all the young talent, Pharma experts, medical associates, and entrepreneurs who are willing to start their own orthopedic PCD Pharma franchise in any state of India. We are giving our services and helped to establish their business by providing our 24 by 7 help with amazing offers which include;
·         Unique Monopoly rights to reduce market risk
·         24 by 7 Customer services
·         Timely delivery with quality packaging
·         Amazing investment plans
·         Marketing strategy to increase your business
·         Expert advisors about market trends and threats
·         Easy payment cycle to sustain your credit cycle
If you are thinking to start your own PCD Pharma the franchise we are willing to help you in any form we can for more guidance and information contact us.
Contact Information
Name- Texas Pharmaceuticals
Address: S.C.O NO – 4, Dev Shopping Complex, Bhagat Rd, Zirakpur, Punjab 140603
Phone: +91-8146665537, +918146665539
Email: marketing@texasusa.ineadi