Pharma Franchise for Hand Sanitizer – Hand Sanitizers got high demand in the pharmaceutical market. Nobody imagines that it will gain that heights. Due to COVID-19, the rise increased for hand sanitizers will make the Pharma Owners rich too. However, taking a Pharma Franchise for Hand Sanitizers anywhere in PAN India will be fruitful. Our Company is ISO Certified Company bringing a reliable variety of gel-based non-alcohol ayurvedic hand sanitizers and alcohol-based liquid hand sanitizers for the pharma franchise.
Texas Pharmaceutical is the best company for Hand Sanitizers. We have been imparting an incredible variety of first-rate, durable and safe anti-microbial formulations that help get rid of 99.9%  of germs. The smooth to apply liquid comes with pocket-friendly prices. Being a leading company we are happy to join hands with those who have a desire to take the Pharma Franchise for Hand Sanitizers. In addition to this, There are good earnings margins offered to our associates together with a couple of benefits like attractive promotional inputs, and monopoly advantages.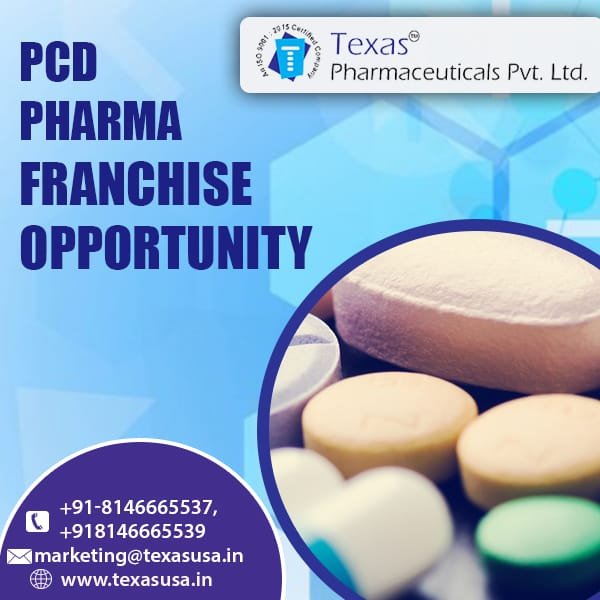 We are here to assist you. For more information regarding our exclusive product range or any kind of business query, feel free to contact us – 91-8146665537 or +91-8146665539. You can drop an email too – marketing@texasusa.in.
Texas Pharamaecutical Presents Best Hand Sanitizer Range
We're providing the first-class hand sanitizer that is approved and made underneath the international standards. However, In this spread awareness of Corona Virus washing hands and using the hand sanitizers inside the nicely manner eliminates kills the 99. 9% of the germs out of your hand.
We come with the following benefits s in our hand sanitizers.
It has strong anti-microbial moves – antibacterial and anti-viral residences.
Get immediate outcomes – no water, no towels needed.
It incorporates a great amount of alcohol for correct effects.
Effectively removes ninety-nine.
Nine percent germs. Lightly scented that does not aggravate touchy situations.
To be had in pocket-friendly bottle.
Calls for no rinsing off. Works for longer hours. Safe to apply
Brief-dry formula without leaving palms dry and irritated.
Growing Demand for Hand Sanitizers 
The broadly unfold sickness(COVID-19) is now the maximum common disorder in the pharmaceutical market for the primary time, the market is also stocking up. Hand-sanitizers enables in prevention from the transmission of  COVID-19.
As a result hand sanitizers are the maximum promoting product in nowadays's market. The marketplace size for hand sanitizer is something like $1,785 million. Hand hygiene is crucial to govern the transmission of os sickness. Earlier in 2016, the market for the hand sanitizer becomes very normal but due to the growth of the noticeably spread illnesses coronavirus, it's going to grow.
The marketplace for the hand sanitizers is going to increase in 2020 due to the notice of the coronavirus.
There is no doubt to say that the demand for the Hand sanitizers will increase in the future due to the spreads of the coronavirus.
Government says to Increases the Manufacturing for Hand Sanitizers
On March 26, 2020, the Government of India says that the manufacturing for the Hand Sanitizers should be increased. Approximately 45 distilleries and 564 other manufacturers were granted permission to supply hand sanitizers.
More than 55 distilleries are probable to accept permission in one or days and much greater are being inspired to provide sanitizers in the phase of spreads of coronavirus.
It could be fruitful for those who have an immense desire to commence their own pharmaceutical company in India. Thus they can start by taking the pharma franchise for hand sanitizers.
Monopoly Rights Pharma Franchise for Hand Sanitizer 
We offer powerful antiseptic hand sanitizers at effective prices. Being Providing the turning and amazing drugs for decades we built and massive consumer base in pan India. We are an ISO Certified company together with having very own production devices in excise free zones.
The PCD Pharma Franchise opportunity welcomes all individuals that are severe for beginning their own pharmaceutical company.
We give the total freedom to our associates/partners to do the flexile works.
There is no such kind of burden of sales and so.
The Associate's partner can sell the hand sanitizers anywhere with flexible area.
Material Used to Make the Hand Sanitizers for Pharma Franchise
There are several fine ingredients that are being used to make the hand sanitizers for the pharma franchise. However, all the ingredients are sourced from the specialized industry.
Neem ( Azadirachta Indica)

Excipients

Tulsi ( Ocimum Sanctum)

Aloe Vera ( Aloe Barbadensis)

Turmeric ( Curcuma Longa)

Nimbuka ( Citrus Medica)

Isopropyl Alcohol 70%

Haldi

Glycerine
Contact Information
Name- Texas Pharmaceuticals
Address: S.C.O NO – 4, Dev Shopping Complex, Bhabat Rd, Zirakpur, Punjab 140603
Phone: +91-8146661517, +91-8146665537, +918146665539
Email: marketing@texasusa.in