Top Pharma Franchise Company in Odisha– No, doubt the state is rich in resources but this can also be not denied that it has a maximum number of masses with poor health status- a paradox. The children are stunted with malnourishment and underweight. There are more than half of the populaces living in Malaria high-risk areas. Orissa Government is trying to improve the health conditions by providing funding for the health care sector. Texas Pharmaceutical is opening its Top Pharma Franchise Company in Odisha intending to provide its pharmaceutical products available to the people. Thus, we invite Wholesalers, Pharma experts, distributors, and medical representatives. This is your chance to have your own business in the Pharma industry.
Being among the best Pharma Company, the high quality of the products is our main objective. We have managed to have a good corporate image in the market. Thus, all our products are certified by FSSAI, FDA, and DCGI which speaks about our unflinching dedication to quality products. By opening our Top Pharma Franchise Company in Odisha, we are looking forward to expanding our business in Cuttack and its neighboring cities.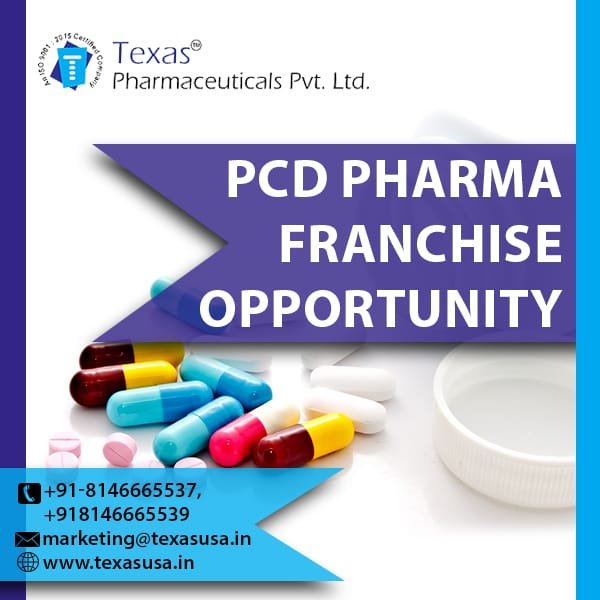 We have deep-rooted ourselves in many states of India and now we are looking for new blood for a franchise opportunity in Odisha which is a good business destination. Contact us for more information about PCD Pharma Franchise by calling us at +91-8146661517, +91-8146665537, +918146665539 or email at marketing@texasusa.in
How are we better than other Pharma Companies of Odisha?
Texas Pharmaceuticals is an esteemed pharma company that has touched every milestone with the help of Mr. Sachin Garg who has rich experience in the pharmaceutical industry. The Company has come a long way with the help of qualitative and affordable products which is a pride of our company. Reap the benefits of Texas Pharmaceuticals:
Our team of experts includes various departments with the best experienced & highly skilled professionals especially the Research & Development Department which has helped us attain a good product list.
We have our GMP-WHO certified units and plants which fully air-conditioned.
Our warehouses are well connected and built in different parts of the states for your convenience.
The medicines which have gone through strict quality control and purity check are approved by DCGI.
Our units and warehouses have are well ventilated and air-conditioned for good preservation and hygiene are at the top of our priority list.
The latest and high tech machines and equipment have been installed for better output and improved quality.
Future aspects of Opening PCD Pharma Franchise in Odisha
Cuttack-Bhubaneswar region constitutes the most developed part of Orissa as while Cuttack is considered as the business center of the state, Bhubaneswar is the state capital. The state has more than 50 pharmaceutical units of manufacturing which are both for proprietary drugs and generic as well.  Even, most pharma companies are engaged in manufacturing the drugs for general ailments like malaria, filaria, gastroenteritis, diarrhea, etc, which are prevalent in Orissa. As such they are much dependant on the local market and government purchases, in particular. However, 4 units thrive exclusively on the open market and have their limited presence in neighboring states like Andhra Pradesh, Bihar, etc.
The Gross State Domestic Product of Odisha gets expanded at a growth rate of 10.30 percent to Rs 4.16 trillion. Also, the Net State Domestic Product rise by 10.08 percent to Rs 3.62 trillion in 2017-18.
Expanding our Monopoly based Franchise Business across Odisha
We are offering a monopoly basis pharma franchise, so we are covering all aria & cities of Odisha for Pharma PCD Franchise. Get the best monopoly rights and distribution rights from our end to start your business in the right way. We provide good support to our associates and make sure they could get good benefits by associating with us.
Cuttack– The city is the healthcare hub of Odisha state. It is the commercial capital of Odisha. Among all the cities of the state, Cuttack has the highest economy as it is the highest business house for the industries. By opening our Pharma Franchise in Cuttack we can also do business through our healthcare sector.
Bhubaneswar– Bhubaneswar, the capital city of Odisha is no doubt the fastest growing place. It is also considered as the hub of education. Due to the poor healthcare sector of this many people are suffering from malaria, diarrhea, etc. So, our distributors have a strong link with the city people which helps them in delivering pharma products.
Balasore– Balasore District is one of the economically strong Districts in Odisha, which is privileged in the pharma industry. The Healthcare sector is boosted by infrastructural and industrial development and attracted us to set up our pharma franchise in Balasore city.
Gopalpur– The city has verse health conditions of the people as more people are working in mineral industries which lead to health problems like a respiratory problem, skin diseases, etc. So, we are introducing our PCD Franchise business in Gopalpur to provide our medicines to them.
 Take Proprietorship of Best Franchise Company by investing in it
The Pharmaceutical industry in India is growing towards growth. This is the reason for its popularity nowadays. Owing a Franchise of any pharma company has several advantages. Apart from its good growth rates and vast scope in Odisha this sector also has some other advantages. These are the advantages of having PCD Pharma Franchise in Odisha:
Near To Home: Texas Pharmaceuticals is offering its Business opportunity in pan India. The pharma franchise business allows you to work near your home. This is great because it will provide a good profit by living at your place only.
Get for what you work: This is one of the best advantages of PCD Pharma Franchise. The more you will work the more you will earn. The increase in the sales of products means an increase in income.
Flexibility and decision making: PCD Pharma franchise provides you the opportunity to be your boss. This means that you do not have to report to anybody or work under any pressure.
Low investment needed: For having a Franchise business one does not need much investment. It requires less investment and it also decreases the risk.
Start your own business with Texas Pharmaceuticals in Cuttack and get the huge product range and high-quality drugs at the best price. We are among the top Pharma Franchise Companies in Odisha
Contact Us
Name- Texas Pharmaceuticals
S.C.O NO – 4, Dev Shopping Complex, Bhabat Rd, Zirakpur, Punjab 140603
Contact: +91-8146661517, +91-8146665537, +918146665539
Email: marketing@texasusa.in